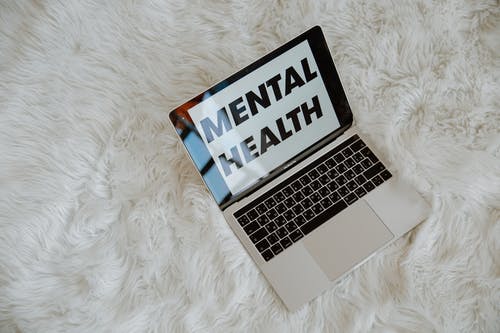 Ever thought about gaining a career within the Mental health field? Whether this is becoming a Nurse, Occupation Health Therapist or Social Worker there are many routes and avenues which you could explore!
If you're interested in helping support the community through a mental health crisis point and beyond through recovery and beyond, you'll appreciate that no two days will be the same - whether this will be in the community or in a hospital setting. This always makes the work just as rewarding as it is challenging.
​
What do I need to know about becoming a mental health Professional?
If you're thinking about becoming a mental health Professional, you'll likely have a few questions about how you start your journey. There are many ways to find you more to see if this is the option for you - Open University Days, NHS Website, volunteering within the community in similar settings. We would recommend you always doing full research into this career path to understand all options you may have before choosing which path you want to take
There are many different types of RMN/OT/SW roles given the number specialist areas of mental health - during your training you will get to experience what is the right for you...
Why choose mental health as a career?
At an interview for a university placement or your first job, you may be asked why you're interested in becoming a mental health nurse. No two answers will ever be the same, but it's useful to know why you've decided to choose a career as an RMN - this can be a personal reason, a interest or a change of path within your career.
Becoming a mental health clinician gives you the opportunity to make a difference to people's lives at a time when they are likely to be at their most vulnerable. Mental health issues can affect anybody at any time in their life and so you will be able to support a broad variety of people no matter who or where they may be during their lifetime Your role, as a mental health professional, will be to build effective and personable but professional relationships with patients as well as their family and carers.
Training to become a mental health professional
To be a mental health professional you'll need to study at degree level in University. Usually there is two options- you can either study at university or complete a nursing degree apprenticeship approved by the Nursing & Midwifery Council. Typically the most popular route is via University.
You may also find it useful to experience some paid or voluntary experience working in a mental health setting before you apply as this will help strengthen your experience within all mental health sectors being private or NHS community or hospital based... Many charities also do often offer such opportunities.
Where will I work once qualified?
Once you've finished your journey to becoming a mental health professional, whatever route and position you work towards you'll likely be based in a hospital or the community - this can be via NHS or Private. This is where you will be gaining your experience and will usually be supported by your higher banding colleagues with weekly/monthly check ins or shadowing .
The important thing to remember is that you'll never be short of opportunities and there is plenty of room to specialise and progress as an RMN, OT, or SW and to develop and broaden your career depending where you feel the opportunity is right for you.
​