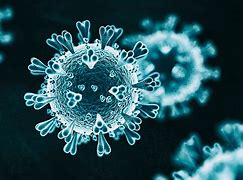 ​
Are Westmeria still open for business?
We, like many businesses, have adapted quickly to be able to continue to support all our Locums and Clients, as well as continue to assist those looking for work throughout these challenging times.
Westmeria we will continue to follow all guidelines to ensure the safety of our employees, our staff and the public.
What are Westmeria doing to support their Locums?
Westmeria are aware that during these times, there may be various needs to ensure the safety and wellbeing of our Locums. We will continuously provide updates to all individuals, offer any needed support to you and your families and also help to minimise any risks you may face within the workplace. If you would like to discuss any concerns or issues you may have, please contact a member of our dedicated COVID 19 management team on 01322 282 470 or email us on Covid19@westmeriarecruitment.co.uk
What are Westmeria doing to support their Clients?
Westmeria are and will continue to work closely with their Clients throughout this pandemic and will to the best of their ability continue to supply high calibre nurses to support the needs of the services and their users. We will remain on hand for any needs you have and can be contacted on 01322 282 470 to discuss any needs or concerns.
Are Westmeria still recruiting new Locums?
Westmeria are pleased to be able to continue as 'normal' throughout these times, which means recruiting new locums who wish to join our ever-growing agency. We will follow all guidelines to ensure this process is carried out in a safe and secure way whilst meeting all government and NHS requirements.
For further information you can contact us on 01322 282 470.
I think I may have COVID- 19 symptoms – what to do?
If you think either yourself or anyone in your household have symptoms of COVID-19, it is imperative that you take the following steps;
Contact Westmeria and your manager immediately. Make sure you inform them of your situation and follow further advice.
Stay Home. By staying home, you can help prevent the spread of the virus to others.
Separate yourself from others. If you share your home with others, when you can try and distance yourself them as much as possible.
·Contact your doctor. I'm imperative to let your doctor know about your symptoms and take further advice from them. Make sure you follow their instructions.
Keep track of your symptoms. If you feel they begin to worsen, do not hesitate to get medical attention.
Do I need to use PPE whilst at work?
The correct use of PPE is vital – make sure you follow all guidance and requirements as outlines by your manager. If you feel you would need further clarity around this or have any concerns regarding the level of PPE available, please contact us immediately and make your manager aware.
What can I do to help my mental health during COVID-19?
Whilst it is imperative to help stop the spread of the virus, it is equally important to look after yourself and your own mental health. There are various recommendations on how to do, some include;
Share/Talk about your worries and concerns – Further information and advice can be found here :
https://www.nhs.uk/conditions/stress-anxiety-depression/moodzone-mental-wellbeing-audio-guides/ and https://www.nhs.uk/conditions/stress-anxiety-depression/feeling-lonely/
Keep active – Keep your body and mind active
Rest & Relaxation – Take time out to relax, it is proven that this can help your wellbeing
Check your employment and benefit rights – Having knowledge of your rights can help you feel more in control
Reduce Social Intake – Only use trustworthy sources when looking for updates
COVID 19Regular FAQs -Local restriction tiers: what you need to know - GOV.UK (www.gov.uk)
COVID 19- Getting tested -Coronavirus (COVID-19): getting tested - GOV.UK (www.gov.uk)
Further information can be found at Department of Health and Social Care - Coronavirus (COVID-19): guidance and support - GOV.UK (www.gov.uk)